At REGIONAL EXPRESS, the handling of uour goods is facilitateds by a step-by-step support.
Take advantage of the know-how of our team available at any time to advise you and satisfy all your transport requests.

A benevolent management allowing to reveal the best of each one and thus constitute the teams of tomorrow: passionate sharing a sense of effort and solidarity.
AN ECO-FRIENDLY COMMITMENT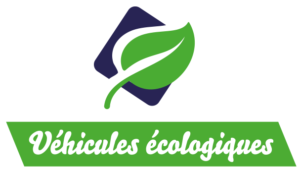 A true corporate culture, our commitment is realized through our actions and investments.

In order to reduce fuel and greenhouse gas consumption, we carry out training and technological actions. 100% of our fleet is eco-friendly!
Our vehicles are EURO VI compliant and some of them already work with CNG or electric clean energies.Procurement Regular new electric and gas-powered vehicles natural gas (GNC) makes it possible to act in favor of respect for the environment and the depollution of cities.
Reducing our ecological impact requires dematerialization with the implementation of an electronic management of our documents for a zero paper target.

Our employees, who are also very sensitive to environmental protection, have set up hives on the Arras site, thus contributing to the protection of bees, an essential link in biodiversity.
TRANSPORT, A SECTOR OF THE FUTURE
REGIONAL EXPRESS's goal is to retain its employees and attract new talents. We strive to offer the best conditions to flourish and evolve in the company.

TAILORED INTEGRATION JOURNEY
An integration on one or more agencies allowing to meet our teams and their businesses.
A sponsorship process with a tutor to accompany you, a real contact person.
In-house training à la carte!

Progressive development of skills and detection of potentials.
REGIONAL EXPRESS
accompanies you for all your projects:
career development, evolution, geographic mobility…

COMPENSATION BASED ON
THE INDIVIDUAL AND COLLECTIVE PERFORMANCE
Motivating and fair, it aims to encourage everyone to excel in its mission and thus to contribute to the success of the company.
Our employees benefit from a participation agreement, restaurant tickets, holiday vouchers, etc.

Diversity, the integration of young people a,d partnership with local missions are all themes for which REGIONAL EXPRESS mobilizes on a daily basis. This commitment is expressed in particular by the guarantee of non-discrimination in hiring, respect of equity in the face of prefessional development and commitment to the quality of life at work.

Sport is a great vehicle for cohesion and performance. REGIONAL EXPRESS provides sports equipments for its employees as well as a financial envelope allowing the sponsorship of its athletes.
Participation in local events is regular: Lille Hardelot in cycling, The Louvre Road in running...